Required Software
Download Firefox & Flash Player
Login
get started…
Once your CMS has been set up and you have received your Username (N) and Password (P)
you can get started and login to your CMS from wherever you are using the FireFox webbrowser.
Here's what it will look like:
General Configuration
Main Settings for your Webpage
In general config. things concerning the whole website like the page title, google keywords etc. can be set.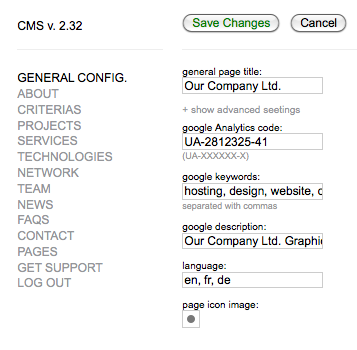 Managing the Content
The Content you see is structured in the same way as it appears on your website.
Nothing additional to what you want to change appears, so you can't do much wrong.
Here an example of changing a title: All you do is click in the box and start typing.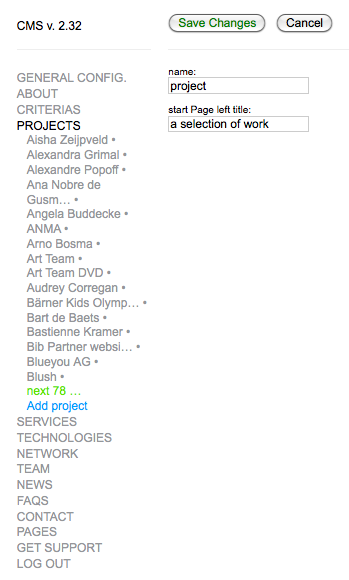 Uploading Images & Files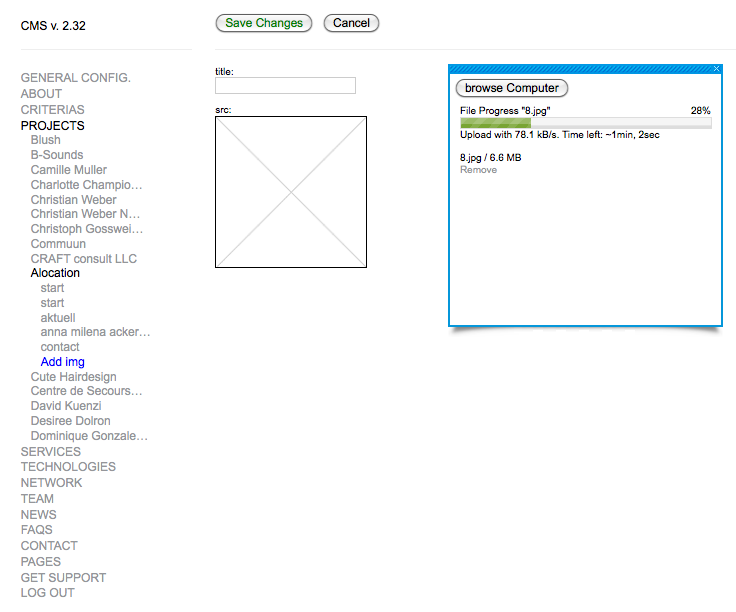 Text Editing
Tools you probably know